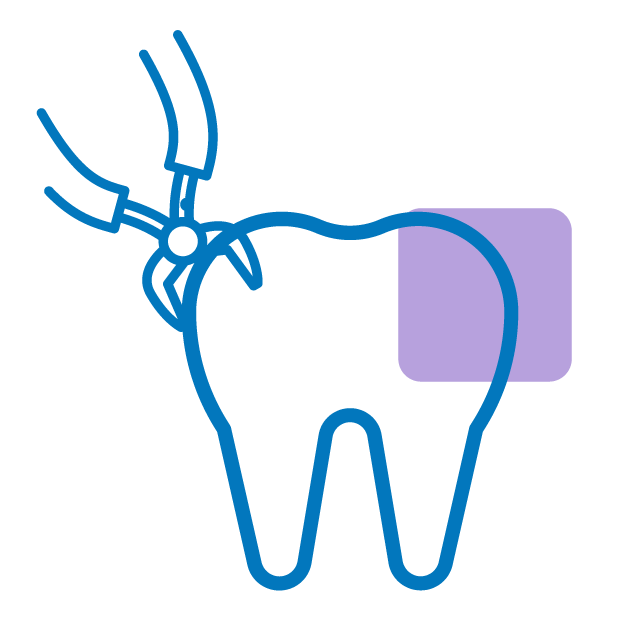 Dr Sommariva Rho Dental Surgery: oral surgery
Dr Sommariva Rho Dental Surgery: oral surgery
Thanks to
next generation technologies
and safe instruments,
Dr Sommariva's dental surgery
is a benchmark for numerous
surgeries
that resolve anomalous conditions and issues.
Book your appointment to check the condition of your wisdom teeth
We'll evaluate them toghether
Professional interventions for the treatment of dental diseases
Oral surgery includes various types of operations including:
NEXT GENERATION TECHNOLOGY
The surgery is equipped with
next generation instruments
: machines and technological tools that guarantee
reliable service
for diagnosis and surgery. Tools include systems for panoramic x-ray and digital CAT, 3D Conebeam and Dentascan CAT.
GUARANTEED STERILIZATION
WHY CHOOSE US?
"With the latest innovative techniques, anaesthetics and conscious sedation, oral surgery can be carried out pain-free."
Modern digital technologies
All on Four immediate loading implants
the technique that will change your life
All on Four implant technique enables the resolution of issues due to the total or partial lack of teeth. Via the positioning of four titanium dental implants into the bone, inserted in target points where the fixed screw prothesis is attached, the patient achieves a completely restored oral condition both from an aesthetic and a functional point of view in just 24 hours.
Guided implant surgery is a highly innovative therapeutical procedure that enables the perfect simulation of anatomy and intervention via the most modern digital technologies (specific software, 3D digital x-ray instruments). The surgeon maps out the surgery positioning the implants and inserts implants via the development of a surgical template. They then operate on the patient in a low-invasive but highly precise manner with minimal risk.
This technique offers many benefits including:
Book your appointment to check the condition of your wisdom teeth
We'll evaluate them toghether
Book your appointment to check the condition of your wisdom teeth
We'll evaluate them toghether